Upcoming Clown Trips!
Check Back Soon, All upcoming Global Outreach Trips are Sold Out!

Formed in 2006, Gesundheit Global Outreach (GGO) encompasses clowning missions, humanitarian aid, building projects and community development around the world.
Clowning & Caring in Ecuador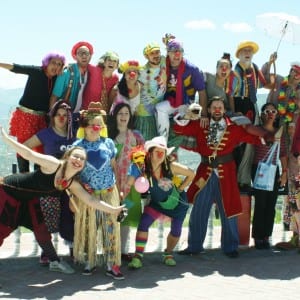 January 19-26, 2020 | Quito, Ecuador

Patch Adams MD and the clowns-performers-composers of the School for Designing a Society invite you to join them in the annual clown trip to Ecuador, for daily clowning in hospitals, clinics and streets, clown-skill-building workshops, and red noses amazement!
Clowning & Caring in Mexico!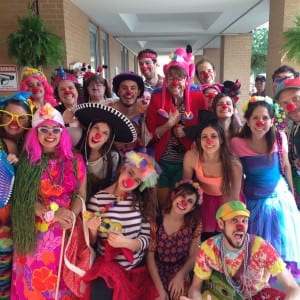 February 23 – March 1, 2020 | Mexico City, Mexico

Be part of the group of international clowns that together with a group of local clowns and university students clowns will explore performance and clowning as a strategy for caring, with daily visits to hospitals, shelters, mental-health institutions, streets and for the first time also a university campus!
Morocco Clown Tour
March 24–April 2, 2020 | Casablanca – Marrakech, Morocco
The only criteria for participation in the Morocco Tour is that you come as a clown, with a joyful spirit of compassion, flexibility and interest. Our Morocco clown journey is accompanied by cultural experiences and countrywide excursions. Come Join Us!