The School for Designing a Society (SDaS), the educational wing of the Gesundheit Institute, is a project of people who want to change society by means of desire, design, & composition.
---
 We invite you to imagine and formulate desires for a society different from the current one.
Desire and Design: Construct Your Humanism
July 16-22 & July 23-29, 2023 | Hillsboro, WV 
Two unique offerings for 2023 including a week of CLOWNING, and a week to explore our individual and collective desires, and an examination of the societies in which we currently dwell.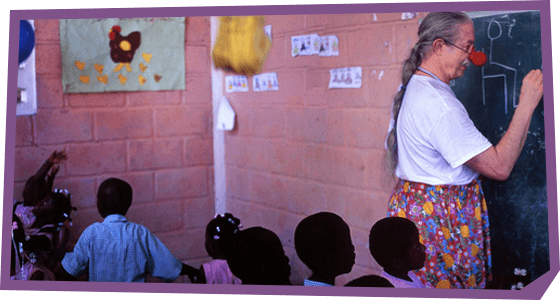 From Patch Adams regarding SDaS
For years Gesundheit's mission has revolved around healing and clowning; with SDaS that mission has expanded to include teaching. "I don't think I'd still be working on the Gesundheit project had I not been a student of the School for Designing a Society." -Patch