The School for Designing a Society (SDaS), the educational wing of the Gesundheit Institute, is a project of people who want to change society by means of desire, design, & composition.
---
 We invite you to imagine and formulate desires for a society different from the current one.
Wormhole 2.0 A Rhythm of Collaboration
Oct 16-Dec 12 2020 | Webinar & In-place Collaborations
We wish to create new social systems and to change our daily patterns of action, and so we invite you to join us in asking: "What would I consider a desirable society?"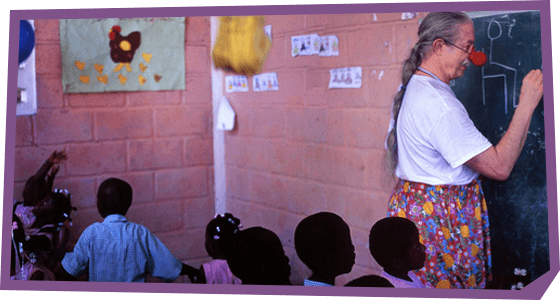 From Patch Adams regarding SDaS
For years Gesundheit's mission has revolved around healing and clowning; with SDaS that mission has expanded to include teaching.
I don't think I'd still be working on the Gesundheit project had I not been a student of the School for Designing a Society.