The School for Designing a Society (SDaS), the educational wing of the Gesundheit Institute, is a project of people who want to change society by means of desire, design, & composition.
---
 We invite you to imagine and formulate desires for a society different from the current one.
Desire and Design: Construct Your Humanism
July 5-26, 2020 | Hillsboro, WV
Join us for three weeks in West Virginia where we'll offer starting concepts, experiential exercises, community living, wide-ranging discussions and more all about exploring humanism as a counter to the de-humanism we find in our current society.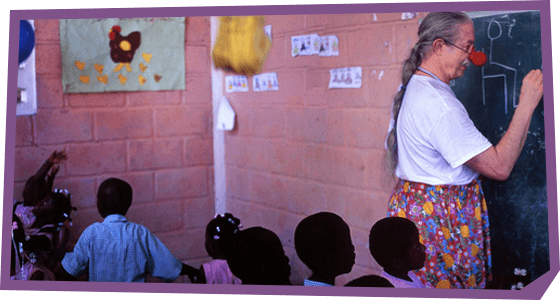 From Patch Adams regarding SDaS
For years Gesundheit's mission has revolved around healing and clowning; with SDaS that mission has expanded to include teaching.
I don't think I'd still be working on the Gesundheit project had I not been a student of the School for Designing a Society.