There is an educational component to all Gesundheit projects—the books, movies, lectures, clowning, global outreach, the model hospital project. In addition, Gesundheit hosts events focused on education—at the site of the future hospital and elsewhere—in the form of medical student electives, summer institutes, health care system design intensives, and conferences.
The Dream Team Bringing Love and Humor
February 25, 2023 | Winnipeg, Canada | Patch Adams and Dr. Marilyn Parkin
Come and join us for an Interactive Evening of Love, Laughter, and Fun as this dynamic duo takes us through the exploration of Intuition. Patch will guide you through an awe-inspiring workshop and Marilyn will explain the need to be in touch with our intuition, which we all have as well as her newly developed humanitarian movement to do global good and disperse good money including income for everyone! YOU WILL LOVE THIS!
---
Dr Patch Adam's Falling Back In Love With Care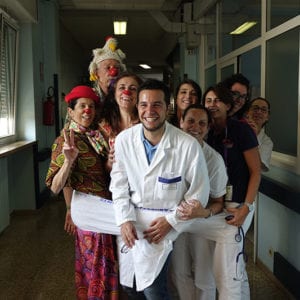 March 21-April 25, 2023 | 'Live' Online Workshops

Hosted by Nobel Prize nominee Dr Patch Adams, these inspiring VIRTUAL workshops are designed to fit into any clinician's schedule. Everyone is welcome to join these online workshops.
---
Desire & Design: Construct Your Humanism
July 8-12, 2022 | Hillsboro, WV
This summer, 2022, we invite participants to gather—mindful of safety!—in person on the land in West Virginia for five days of putting our minds and hearts together. The intensive will consist of daily presentations, small group discussions, dining together outdoors and on the porch. We'll provide tools and constraints for designing interventions in systems and constructing action plans towards a desirable society.
---
The Laughing Body: the Art of Care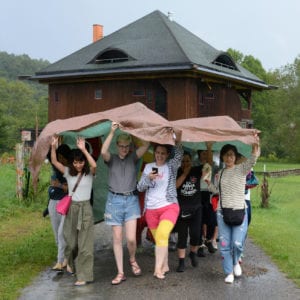 August 20-27, 2023 | Hillsboro, WV

We invite you to spend a week dedicated to reflection, play, and rediscovering the joyful and creative potential of our body and of our inner Nature (our soul), while basking in the wonderful outdoors of the Gesundheit Institute in beautiful West Virginia.
---
Dr. Patch Adams Resilience Workshops
Dates TBA | Online Zoom Meeting

Many of you are facing challenging times this last year during the Covid pandemic. Now more than ever it's important to be using our tools for resilience, to dig deep and keep giving our best.