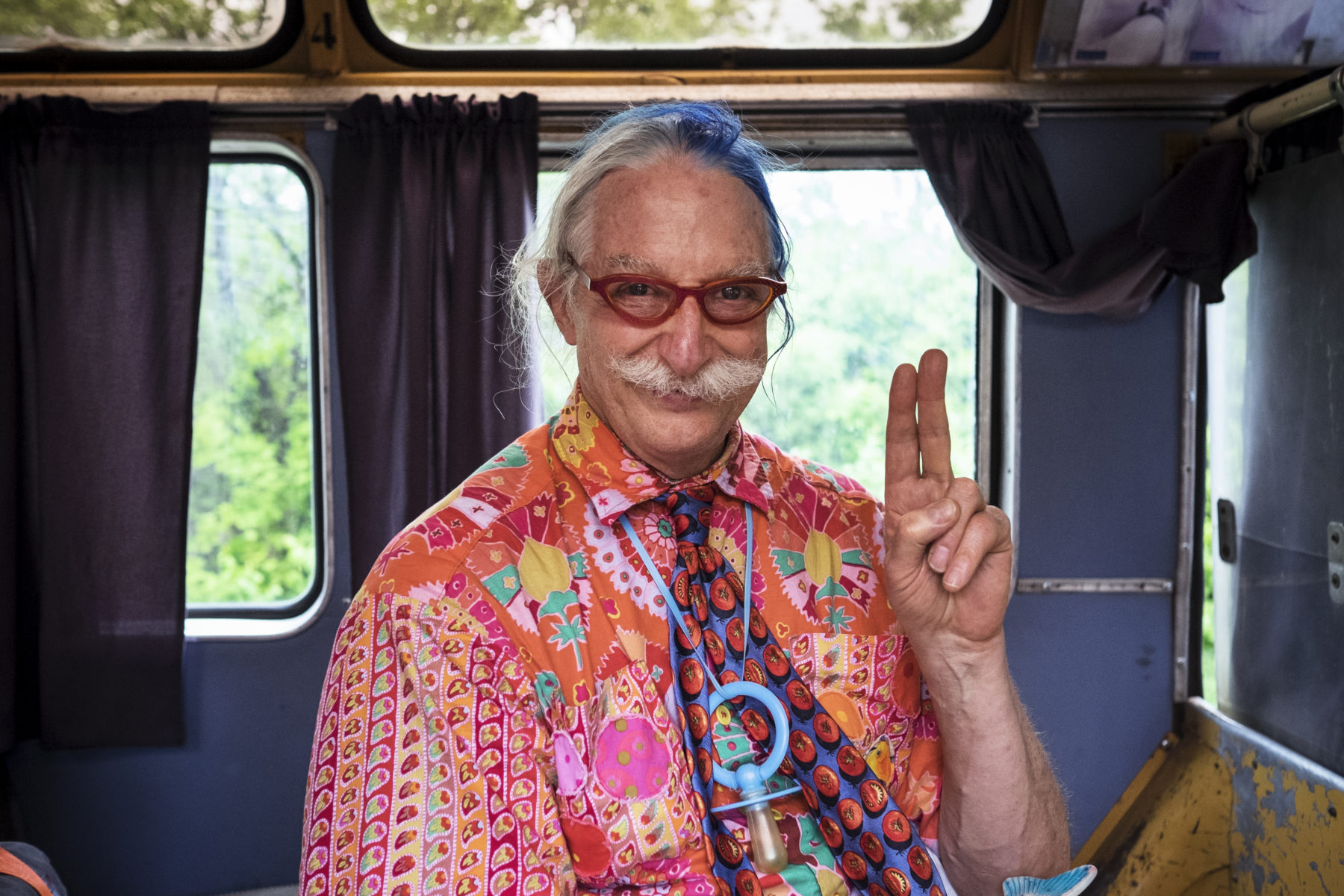 Hi, there! My name is Patch Adams and I'm a 75-year old clown who is also a physician. In medical school (1967-71) I realized that the way medicine was practiced was wrong. So, I designed a hospital addressing some of the major problems in our health care delivery. The staff of this hospital would live together in a communal eco-village and artist colony, and everyone would make the same salary: $300 / month. This hospital would charge no money, carry no malpractice, and accept no medical insurance. A medical practitioner could spend as much time as he or she would want with a patient and be open to all kinds of healing.
At 18, I decided to be 6 qualities: happy, funny, loving, cooperative, creative, and thoughtful. These 6 qualities allow me to be an instrument for peace, justice, and care for all people and nature. This is why I am a clown. Flame On!
Q: What's the impact that one man can have on changing the world? 
A: Incalculable. 
All over the world, Patch clowns around and shares his powerful message on the importance of caring – it's magic. Patch Adams like to stir things up and make people think. He wants to work with groups who aspire to infuse compassion, generosity and humor into their life.
"Wow. The most incredibly interesting, touching and inspiring afternoon! I'll carry back Patch's message to my workplace & use his tools in my everyday life."
Patch has spoken on the topics above in 145 countries around the world since 2005. He travels on average 300 days a year. Enjoy watching the videos below.
Patch Adams, M.D., author and founder of the Gesundheit! Institute, addressed the Transform 2010 Symposium sponsored by the Mayo Clinic Center for Innovation, on health and health care.
Patch is both a medical doctor and a clown, but he is also a social activist who has devoted 30 years to changing America's healthcare system, a system that he describes as expensive and elitist.
Patch Adams speaks to the crowd at the 2012 Oregon Country Fair on living a life of joy.
"Dr. Adams made our fundraiser a sensational success. His lectures was one of our most financially successful events in our organization's history."
Are you looking to create wild interest in your cause? Are you looking to generate earning for your mission? Are you looking for an experience that no one will never forget?
If so, Dr. Adams has been helping groups create fantastic fundraisers worldwide. He offers a rare combination and formula to help even the less experienced groups create profitable events. Dr. Adams offers special and unique offerings such as speaking two times in one day, clowning once-in-a-lifetime experiences, opening up his rolodex to partner with other Patch Adams groups, VIP book signings and more! Heres a couple of statistics about America's favorite doctor:
90k people a month search for the name "Patch Adams" in USA and abroad on Google search engine. (according to Google Analytics)
The movie "Patch Adams" was a blockbuster success and has shown worldwide to billions of people, the movie continues to show on primetime regularly.
Dr. Adams has been speaking for over three decades and never missed an event.
Dr. Adams is incredible active and popular visiting 52 international cities with his message in 2010 alone!
Dr. Adams is helping draw interest, attract large attendances and leave people inspired. He's different. He's memorable. He's real.