Upcoming Educational Courses
We invite you to imagine and formulate desires for a society different from the current one.
Dr Patch Adam's Falling Back In Love With Care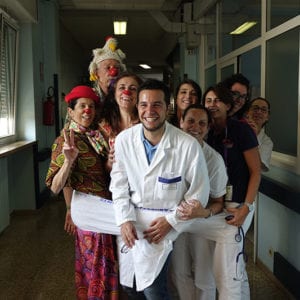 Mar 21-Apr 26, 2023 | 'Live' Online Workshops

Hosted by Nobel Prize nominee Dr Patch Adams, these inspiring VIRTUAL workshops are designed to fit into any clinician's schedule. Everyone is welcome to join these online workshops.
---
Announcing Laughing Body: Art of Care in West Virginia!
August 20-27, 2023 | Hillsboro, WV
We invite you to spend a week dedicated to reflection, play, and rediscovering the joyful and creative potential of our body and of our inner Nature (our soul), while basking in the wonderful outdoors of the Gesundheit Institute in beautiful West Virginia.